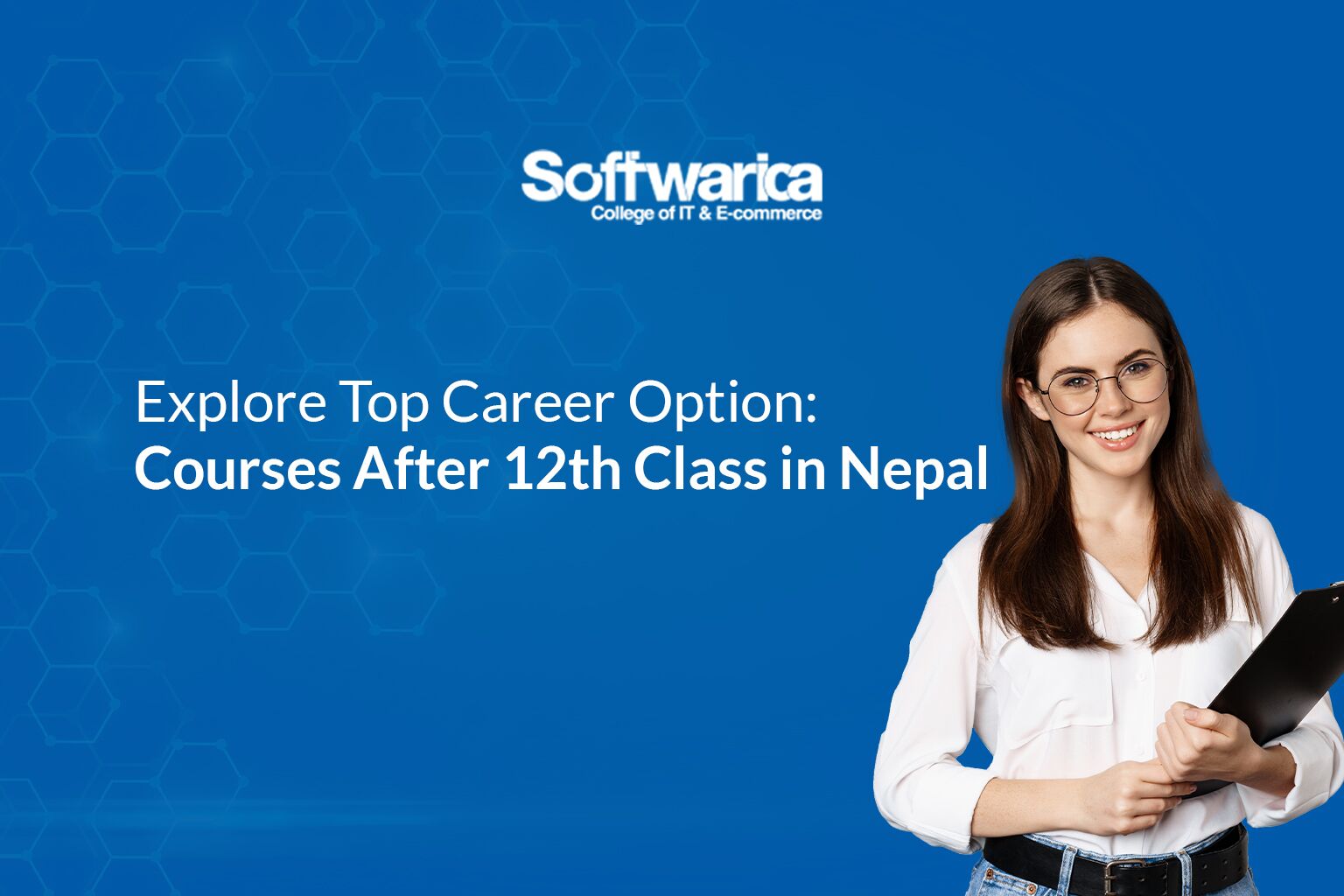 After the end of the plus two students are supposed to begin templating their future options like subject selection, the scope of the subjects they want, and the college selection process. While doing all these things students must be aware of many things like finances, education, enthusiasm, and background they are coming from because it is the point from which they can dig the foundation for their future.
Whereas, some students choose to continue their degree by targeting international countries like the USA, UK, Australia, Germany, Bangladesh, and India where they get the extraordinary life-skill-oriented degree. Nevertheless, these both options are very good for the students, but the stuff depends upon the vision of the student of how much they are futuristic.
If you are recently 12th passed student and don't know any idea what course to choose after plus two, this article is entirely for you. In this article, we are going to discuss the best course after the 12th in Nepal.
How to Choose the Right Courses After 12th in Nepal?
The students after plus two have to build a multi-dimensional way of analysis for choosing the right course after 12th in Nepal. The best career options are the hardest things to chase, once it comes to you, then you can perform masterpieces in the concerned field. If you are completely unknown and blank about this stuff then you can ask the following question yourself to create a framework to find out your interest field.
What activities attract you the most for how much time?
Which field inspires you the most?
Where do your interest and passion lie? Is your goal realistic and consistent?
Which course is on your head to continue your bachelor's?
Does the course address your interest and passion?
Have you ever visualized your future before?
Genuinely answer these questions. Check whether the subject you are going to choose and your interest connect to each other in any accounting career. Search for the course that does the work as the bridge between the course you choose and your passion. If you do so, you'll never regret your life at any point regarding the selection of the course. Otherwise, if you choose the course that makes you bother while working in your career then it might be the main problem for you because it can decrease your productivity as well as decrease the acceleration of your workflow of you. So, when choosing the course at the bachelor's level you must have to analyze from multiple dimensions.
After getting the concrete answer to the mentioned question you can move further to sketch the career. Highly crafted future options can make you bolt. Make the concrete decision of course which you want to choose and perform the following activities:
Get guidance from your teachers, parents, and professionals who might help you out to get the direction to go on.
The main thing you have to do is that you need to do more than research on your own. You can browse the internet and search for different courses available in Nepal.
Look at different colleges on the internet, and make a list of colleges with their offered course, fee structure, scholarship and other additional information.
Well prepared to give the entrance exam because almost all colleges and university takes entrance exams.

List of Best Courses After 12th in Nepal
There is a wide variety of subjects that students can choose as per the stream that they have chosen in plus two. The educational framework doesn't allow students to study science stream subjects if they were from the background of management in plus-two. The specific subject can decide the upcoming life direction. It plays a crucial role to give shaping your career. We see the students dropping out of the course in the 6th semester and 4th year because of the nature of the course and their interest and capability. The misconception that many Nepali students have are that they think some subjects are too easy to study and some are really hard to pass. Absolutely, in some cases, this seems to be logical but it is not totally right thing and can't be applied in every case. The dark side is that every student can get the educational success as per the effort they've given to their study. Here's the categorized list of some popular subjects that a 12th-passed student can choose:
Science
BSc. Computer Science
BSc. Chemistry
BSc(Hons)Computing
BSc. Mathematics
BSc (Hons)Ethical Hacking and Cybersecurity
BSc. Physics
BSc. IT
BSc. Electronics
BSc. Electronics and Communication
BSc. CSIT (Computer Science and Information Technology)
Management
CA (Chartered Accountancy)
B.Com. with Accounting and Finance
BSc(Hons)Computing
B.Com. (with IT, Computer Applications, Marketing, Finance, etc.)
BBA (Bachelor of Business Administration)
BBA-BI (Banking and Insurance)
BBS (Bachelor of Business Studies)
BSc (Hons)Ethical Hacking and Cybersecurity
BMS (Bachelor of Management Studies)
BBM (Bachelor of Business Management)
CS (Company Secretary)
CMA (Cost & Management Accountancy)
BCA (Bachelor of Computer Application)
BIT (Bachelor of Information Technology)
Arts
BA in Psychology
BA in Music
BA in Journalism and Mass Communication
BA in Political Science
BA in Film Studies
These are the short list of subjects with high scope and demand in Nepali and the international job market. And you should have to choose the best course that crafts your future so that you can sell out your skills to the international job market, the best option would be the IT (Information Technology) course.
Selecting The Best College: Why Softwarica?
There are hundreds of colleges in Nepal to choose from plus two in Nepal, but why is Softwarica College is best amongst all of the colleges? Well, Softwarice college is affiliated with Coventry University, UK. Affiliating with the university of the UK, Softwarica provides education and degree based on the international educational framework.
One of the main highlights of softwarica that funnel the freshers plus two graduated students towards them is that they can provide the education without any barriers and removes the barrier. As students from any stream (Science, Management, Humanities, Arts) in plus two can choose every degree available at college. The available course at Softwarica college are mentioned below:
Conclusion
Our practical-skill-oriented teaching methodology helps to craft the career of students and make them bolt in their careers. Our well-experienced lecturers and professors help to boost the speed of learning for the students. As we've mentioned earlier, an international educational career can help you to learn life-skill education rather than the core theoretical knowledge.
Are you tech enthusiastic? Do you want to mark your career in the fastest-growing field then you can enroll on any degree available at Softwarica. Our duty is to assure your future. We are one of the leading IT (Information Technology) educational institutes.