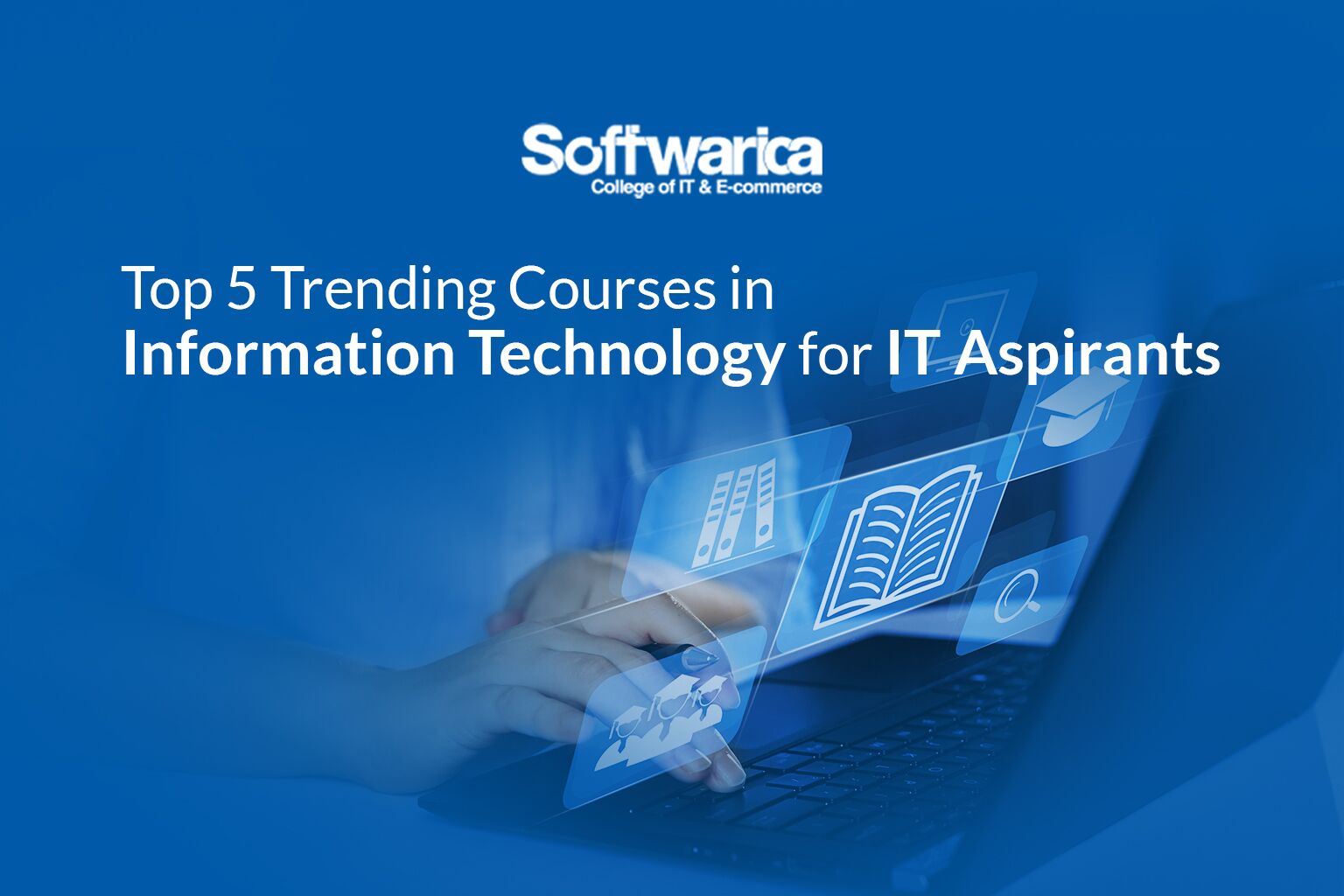 In this 21st century, Information technology is changing the world of work and reshaping the labor markets. It has given billions of people the ability to communicate with one another. The rise of technology has made our life easier. The interest of people in the field of IT has grown rapidly over the past few years. In this challenging and informational age, Information Technology as the career option is the best choice. Millions of students are hungry to pursue the field of IT all over the world. So, without any ado, Let's discuss the best IT courses in Nepal.
IT course in Nepal
In the context of Nepal there are a variety of IT courses provided by different colleges and universities. After the completion of +2 students often students find it difficult to choose the courses. That's why we will discuss the top IT courses, where to study, scope and salary in this article.
Types of IT courses in Nepal
BSc. Computing
Bsc. Computing is a 3 years course with an international degree. This is an advanced course which covers the whole field of professional computing. The course has a strong practical knowledge and many areas where you can gain expertise. This means that what you've learned is relevant to what you'll do after you graduate, and your skills will meet the standards employers expect. This course provides a thorough foundation in the skills required to pursue a flexible career in computing. You will be able to work in a wide variety of business areas and in different designations.
Objectives:
The capacity to carry out computer projects to a professional degree by the regular use and examination of methodologies and procedures for development, administration, and evaluation.
Experience working together on group projects
Professional-level abilities in public speaking, presentation, and report and technical writing.
BSc (Hons) Ethical Hacking and Cybersecurity
BSc (Hons) Ethical Hacking and Cyber Security is offered by softwarica college in Nepal affiliated to Coventry University, UK. It is basically a 3-year course provided by softwarica college of Nepal. The course is designed to provide practical and theoretical understanding of cyber security, hacking, digital forensics and computer science.
Objectives:
Through penetration testing, identify security flaws and gaps.
Identify potential points where private information might be exposed to a cyberattack.
Provide suggestions for safety
Retest once the suggested changes have been made to assure security.
BSc. CSIT
B.Sc CSIT (Bachelor in computer science and Information technology) program affiliated to Tribhuvan University (TU) is a four-year bachelor degree program conducted in 8 semesters. The CSIT program is being conducted by 10 government campuses and 43 private campuses under the affiliation of TU University. The CSIT course is a blend of both Computer Science and Information Technology.
Objectives:
The B.Sc. CSIT program's goal is to provide students with a foundational understanding of computer science and information technology through core theories, knowledge, and skill sets.
The four-year B.Sc. CSIT degree program produces IT graduates to meet the expanding demand for computing specialists in the IT industry.
The B.Sc. CSIT programs are more oriented toward the programming sector, allowing students to get in-depth understanding of the software industry and seek careers as software programmers, software system analysts, or software consultants.
BIT (Bachelor in Information technology)
BIT (Bachelor in Information technology) courses provide scientific and technical depth with studies in areas such as management, communication, and aspects of human behavior, all of which are critical to the success of an IT professional. The main objective of the BIT program is to provide students with in-depth knowledge and skills in designing. Also to use information technology in various fields.
Objectives:
To innovate and adapt to a constantly changing environment and technologies.
To teach students how to work as a team to achieve common goals.
To give students the ability to configure, use, and administer IT technologies, as well as analyze modern and upcoming technology.
BIM
Bachelor of Information Management (BIM) degree is a four-year (eight-semester) program that combines management and IT courses. The goal of this course is to help students become more efficient in information technology while also preparing them to understand the professional knowledge needed while making decisions. More than 26 Business/IT institutes in Nepal provide Bachelor of Information Management (BIM) degrees with Tribhuvan University approval. Information management is the study of information and communication systems used in business and administration. Information management includes the development and implementation of theories, ideas, models, methodologies, and tools.
Objectives:
Develop students' knowledge of data management systems and object-oriented software design techniques.
Prepare students to continue on to postgraduate level information management education both domestically and abroad.
Provide practical-based knowledge to students related to computer applications.
Scope of IT
The development of information technology is unstoppable and continuing to go forward for a better tomorrow. With each new year, the world makes a huge step closer to a magnificent new technological era. So in this technological era, the demand for IT professionals is increasing day by day. The development of IT organizations is creating various job opportunities. In the context of Nepal, various organizations like software companies, telecommunication and many more are demanding IT professionals abundantly. There are many future opportunities for IT students because even non-IT related offices need IT professionals in some capacity. There are several work options that come along with different IT abilities, such as web design and development, programming, application development, etc.
Best college for IT in Nepal
Numerous colleges have been established with the goal of offering high-quality education to satisfy the international education framework standard. There are so many institutions that are in an active operation to satisfy demand so, it might be confusing for students to choose colleges.However, those who are looking for a college to enter the world of IT with hands-on IT education within the nation. Among the different colleges, Softwarica college is one of the best college inside the valley. The college has been providing quality education and empowering students to compete in this tech world.
Wrap Up
Selecting the educational institute is considered as one of the most crucial factors in the field of Information Technology. Along with which specific degree you've chosen in the field of IT, the institute's teaching methodology also plays a vital role because every degree in IT has a wide scope and one should be able to expose the skills in the international job market. Obtaining professional educational certificates through different board in Nepal seems less effective in comparison to foreign and international boards. Even in the field of technology the teaching trend of Nepal somehow touches the primitive methodology.
If you are one of the tech enthusiastic and want to leave a mark in the fastest growing field. Softwarica College of IT and E-commerce is here to assist you out along the career to gain expertise in every dimensional aspect of the course. If you want to join BSc (Hons) Ethical Hacking and Cybersecurity, and BSc (Hons) Computing courses, enroll now at softwarica. Should you have any queries, feel free to write to us.